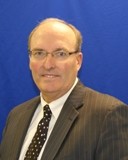 William
Killea, CPCU
Chairman
Office:
440-746-9101
Fax:
440-746-1130
Mr. Killea is Chairman of Luce, Smith & Scott, Inc., an insurance brokerage in business since 1925. He has a Bachelor of Arts degree in economics from the University of North Carolina – Chapel Hill.
Mr. Killea is a Chartered Property and Casualty Underwriter of the American Institute for Property and Liability Underwriters.
Prior to joining the firm, Mr. Killea had training experience at Lloyd's of London, England with Stewart Smith brokerage, and with The Hartford Insurance Group at their home office in Connecticut. He was subsequently a commercial property underwriter in the Cleveland office of the Hartford.
In 1975, Mr. Killea joined The Harry L. Davis agency, which he purchased in 1982. In 1991, The Harry L. Davis Company merged with Luce, Smith & Scott.
Mr. Killea has had extensive experience in the arrangement and management of property/casualty insurance programs for the manufacturing and institutional sectors. Mr. Killea has taught various course offered by The Insurance Institute of America and sat on various trade association and insurance carrier advisory boards.
Prior to joining the insurance industry, Mr. Killea was a Lt. (jg) in the U.S. Navy.